OPEN A
IN NO TIME!​
Simple and regulated, get your brokerage up and running in the blink of an eye.
我们的合作伙伴

A One-Stop, Brokerage in a Box Solution for Getting Your Forex Brokerage Running
After over a decade of hands-on experience with the most successful FX brokers around the world, Leverate – one of the industry's leaders, is giving you a chance to set up the ultimate FX brokerage firm.

brokerage
GET ALL THE SOLUTIONS INSTANTLY​
A Regulated FX Brokerage
Bank and PSP Setup
Compliance and Reporting
A Regulated FX Brokerage
Bank and PSP Setup
Compliance and Reporting
ARE YOU A
?
THIS IS FOR YOU!
While outsiders may think it's a field with "easy money", if you've been in this industry for a while you already know how tough and risky this business can be.
The amount of stress and anxiety you have to deal with every single day would have most people running away in terror.
But if you're reading this right now you are
in it all the way!
You know your way around the business – you know how to run a company, how to manage risks, how to bring traders. You know how to get things done!
But our guess is that you're looking to take your business to the next level.
So stop putting out fires in your business on a daily basis and get to a place where you can grow your firm steadily, and more importantly – successfully.
If this is you, then we here at Leverate have created a solution that fits your needs.
Introducing LXLite:
Your FX Brokerage Running Smoothly!
Since our foundation we have become a leading player in the Forex brokerage industry. Our company was founded by a team of Forex industry veterans with deep market knowledge, that know exactly what challenges you're facing every day. This is why our regulated brokerage solution, LXLite, is used by the smartest brokers in the business.
When you sign up for LXLite, you get:
Instant Regulation
valid for EU countries
LXLite gives you a licensed brokerage, and leaves reporting and compliance to our experienced team. You spend less time dealing with red tape, and more time helping your traders. We make starting your own Forex brokerage painless, by letting you focus on what you do best: acquiring and retaining clients.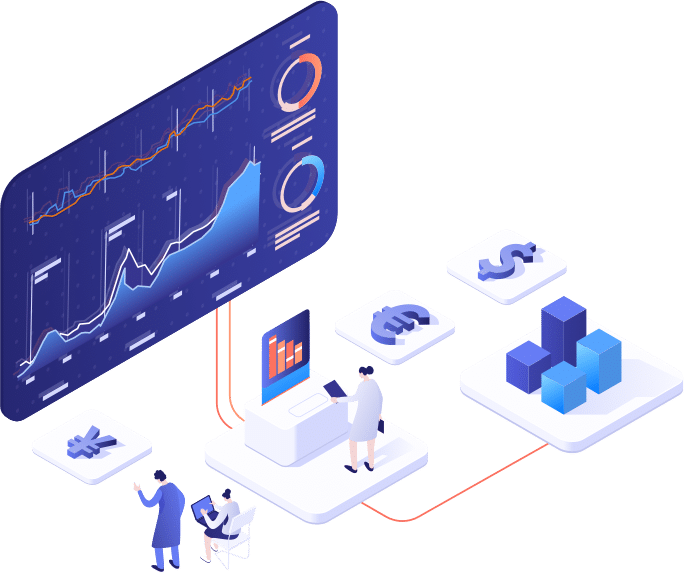 Reliable Payment Solutions
We know your business stops running if your payment system is offline. LXLite removes a lot of these worries and gives you peace of mind by integrating your brokerage with built-in, reliable payment solutions. Finally, your clients can deposit immediately with no hassles or delays.
Connections to 3rd Party Lead Generators*
Getting a steady flow of leads is usually a huge challenge for most brokers. No leads means no sales and no business. For this reason, we developed relationships with 3rd parties who can provide you with a steady stream of leads*.
Your Own Fully Functional Branded Website
With LXLite you get a fully functional website instantly. Our developers have spent years fine-tuning this platform for our customers' needs, so all you have to do is just enter your company's name and in less than 24 hours you have a professional website up and running.
Impenetrable Security System
We know firsthand how sensitive this issue is. Security leaks, hacks and break-ins can kill a business in this industry. A lot of brokers choose LXLite specifically for this reason. In over a decade, our systems have proven to be highly immune to countless hacking attempts.
24 Hour Dedicated Account Manager
Our team is always ready for you, no matter how complicated your request is. Whether you need technical assistance, staff training, software tutorials, business connections or marketing advice, just pick up a call to your dedicated success manager who has your best interest at heart.
$
0
B+
Monthly Volume
0
+
Brokers
0
K
Traders
0
Partners
JOIN AN ELITE GROUP OF SUCCESSFUL BROKERS TODAY!
How much does it cost?
How much
Well, it depends. You can already assume that this state-of-the-art technology and services solution is an investment. But, with that being said, it is important to know that your investment is directly linked to your needs and to the scale of your brokerage firm.
Our pricing models are flexible and they all reflect our core values of shared commitment and mutual growth. We have a very strong interest that you grow your business and accomplish your goals. We also offer sizable commissions to referral partners.
关于Leverate
我们是经纪行业领先的技术和服务提供商,在经纪管理的各个方面拥有丰富的经验。我们从2008年起步,逐渐成长为金融科技市场的一支有影响力的力量,并不断保持在经纪技术领域的前沿地位。
多年来,我们已扩展到全球业务,从塞浦路斯到香港开设金融服务和销售办事处,在这一过程中从4名员工增加到150名员工。Leverate将客户支持提升到了一个新的水平,24小时都有专门的客户经理和客户支持,因此Leverate仍然是外汇经纪商无可争议的居所。
Let's Talk
关注我们:
*Disclaimer of liability for third party products. As part of its services, Leverate may offer connections to lead generators ("third party services"). Leverate disclaims any and all liability, including any express or implied warranties, whether oral or written, for such third party services. You acknowledge that no representation has been made by Leverate as to the third party services for the intended purpose and you acknowledge all leads are generated through a third party provider. Leverate does not carry any liability for third party services or for the quality of aforementioned leads. Leverate shall not be liable to the other or any third party in contract, tort or otherwise for incidental or consequential damages of any kind, including, without limitation, punitive or economic damages or lost profits.